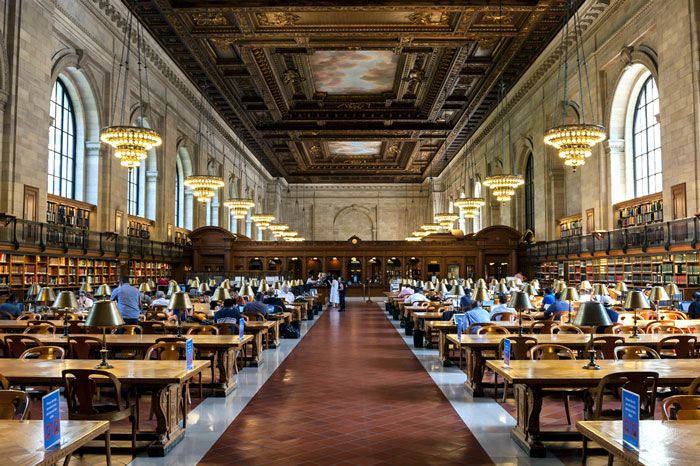 We have already written about five free things to do in New York, and what could beat that? Ten more tips! Here's a list of some of the best things to do that won't break the bank, yet will keep you occupied for the duration of your trip.
You've all seen the building, you all know the name, but, do you really know the history? This tour takes you around Grand Central, the original Lincoln Memorial and other famous gems.
Are you in need of some nature and relaxation? The High Line is the spot to be! You can experience a combination of nature, art, and design all above the streets of Manhattan's West Side. Don't forget to visit the nearby Chelsea Piers!
Get back to your roots with an interior earth sculpture that smells like earth, looks like earth and really is earth. There is only one in the world, so bragging rights are all yours.
Just as majestic as it always was, albeit swallowed by skyscrapers, New York's Public Library is worth a visit. What isn't there to love about reading a book in a library that's 110 years old and the third largest in the world?
The site of the twin towers has been converted into a memorial and museum so that you can learn about that fateful day, the city's evolution since 9/11 and get a step closer to the victims.
Following on from previous posts on popular movies filmed in New York, explore the city by hunting down and ogling at famous film locations throughout Manhattan.
With many tours available, you can choose whatever catches your eye, from food tours to history to specific buildings. All you have to do is tip what you feel it's worth. Bargain!
No trip to New York would be complete without strolling down Fifth Avenue and checking out the windows. Although the stores are known for their holiday window displays, they have great —and tempting— displays year round.
Is there anyone out there who wouldn't be fascinated by a vault full of gold bars? We didn't think so! Here you can tour the vault, see rare coins and solve the problem of where old money goes.
Known for its daytime leisurely strolls, you can see Central Park under a different light, by joining a group of New Yorkers for a ride around Central Park under the moon.
For more money-saving tips, check out our series on budget-friendly activities in New York and our breakdown of the best New York sightseeing passes.