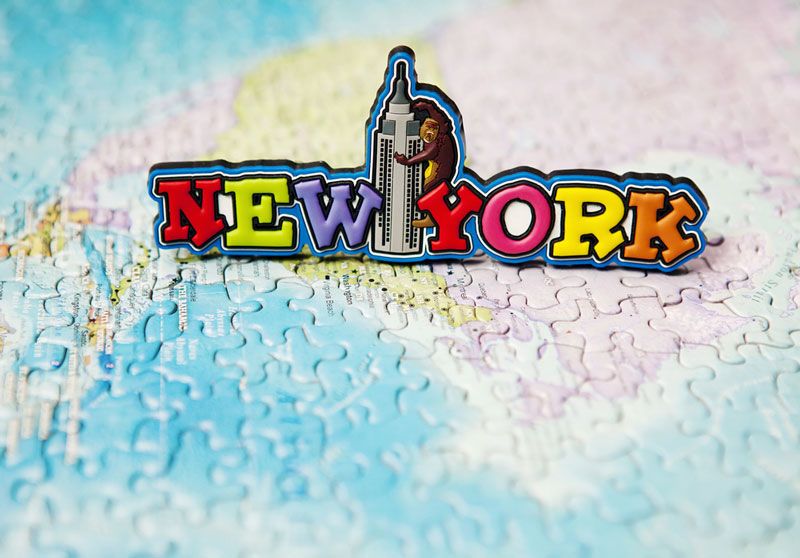 Whether you're shopping during the holidays or for someone's birthday, gift-giving can be stressful. If you're coming to New York and want to get a present for a special someone, let us help you! Here are some ideas for gifts from New York for anyone.
Iconic NYC Souvenirs
Who doesn't want to own at least one "I ♥ NY" souvenir? While you can find street vendors with cheap merchandise, you get what you pay for. We recommend going to established stores, most of them located in Midtown. In fact, there is one right outside The Manhattan at Times Square! Choose from mugs, t-shirts, sweatshirts, caps and hats, snow globes, figurines, and much more. For more ideas, read our post on essential NYC souvenirs.
New York-Made Sweets
New York is home to original bakeries, chocolateries and restaurants. If you want a unique NYC souvenir, why not go for someone's sweet tooth? Try out some of the best desserts in New York and pick your favorite. You might choose a cookbook from Magnolia Bakery, Frrrozen Hot Chocolate mix from Serendipity 3 or a chocolate box from Jacques Torres. If all else fails, simply go to M&Ms World, Hershey's Chocolate World or Dylan's Candy Bar. These huge stores are in Times Square.
New York Experiences
What if someone is getting ready for their own trip to New York? The best gift for a traveler will be a sightseeing pass. Think about it. For one flat rate, a pass will give you access to most of the top New York attractions. There are plenty of passes to choose from, though. Before buying, read our tips to buying an NYC sightseeing pass. Then, find out how long that special person is planning to spend in the city. Finally, ask them to share their NYC bucket list with you.
For more shopping tips, read our complete guide to shopping in New York.