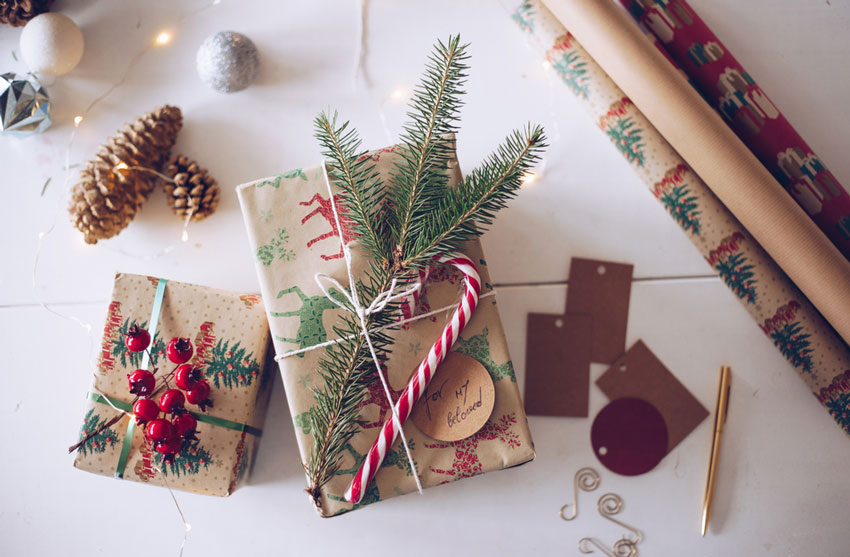 Shopping for iconic New York souvenirs is a must, especially for first-time visitors. This time of year, however, opens up a whole new market: holiday-inspired gifts! Check out our favorite stores for NYC seasonal gifts.
Location: 11 West 53 Street, New York, NY 10019
Every museum has specialized gift shops, but the one that stands out from the rest is located in the Museum of Modern Art. The holiday cards are particularly beautiful — we guarantee you won't find anything like it anywhere else!
Location: 889 Broadway, New York, NY 10003
Fishs Eddy is a one-of-a-kind store in New York. Many items are inspired by the city's iconic sights: the NYC skyline, bridges, Brooklyn and a city collage. If you want something quirky and unique, browse through their designer collections. Don't be afraid to buy something made with ceramic or glass — just buy some bubble wrap and you'll be OK.
Location: Times Square, 1540 Broadway, New York, NY 10036
Very few places match New York in its dazzling and lavish decorations. Disney Store is one of those places. The massive Times Square store has plush toys, delicate snow globes, cozy knit sweaters, elegant ornaments, soft blankets, and much, much more. Everything comes with Disney's the magical touch.
Location: Midtown, 110 East 57th Street, New York, NY 10022
The ultimate New York chocolatier has something special this Christmas: handcrafted chocolates with holiday flavors in every bite. Choose from gourmet holiday chocolates, the classic hot chocolate mix, seasonal cookies, holiday-themed carved chocolates and chocolate Christmas lollipops.
Location: 1011 Third Avenue at 60th Street, New York, NY 10065
If your sweet tooth demands more than just chocolate, Dylan's Candy Bar will satiate your sugary needs. Their limited edition Christmas and Hanukkah collections are mouth-watering. We recommend getting the Signature Christmas 2018 Pretzel Tower for a sweet and savory treat. Or why not get a gift basket if you can't decide?
Are you eager for more NYC souvenir shopping? Then, pay a visit to the best holiday markets in New York or go on a shopping spree at New York's top Christmas stores. And don't forget to select a special deal on your hotel room at Manhattan at Times Square. Our gift to you!