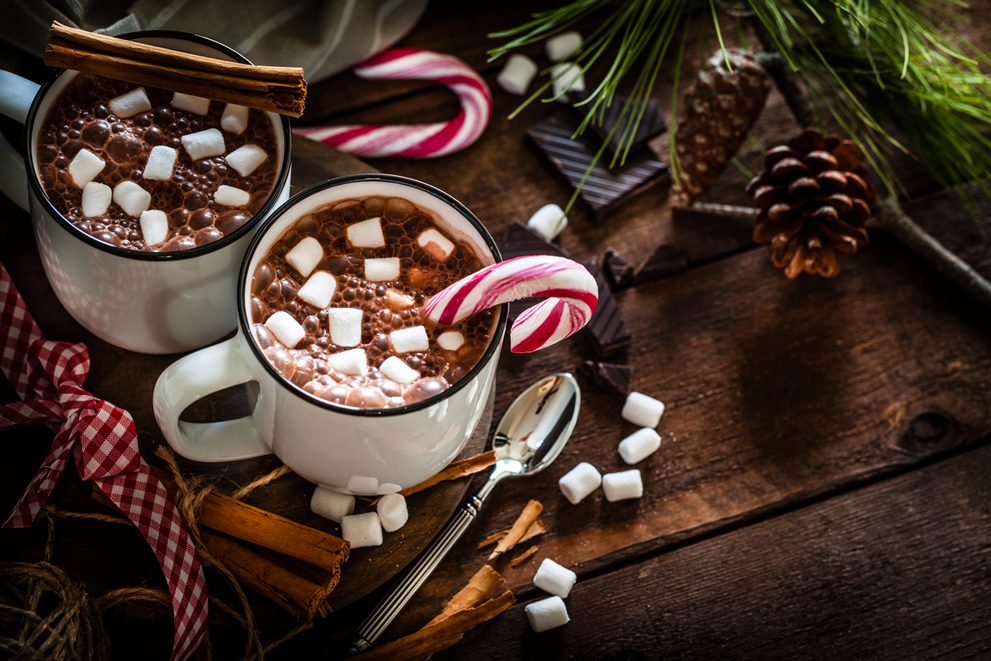 When the weather chills you to the bone, it's the perfect time to find a cozy restaurant or café and stop for a hot drink. But what should you order? Take a look at these popular seasonal drinks that are served all over New York during the coldest months.
Hot Chocolate
You can never go wrong with a steaming mug of hot chocolate. After all, chocolate comes in all flavors — dark, milk, white, infused, you name it! New York is packed with excellent chocolate shops and bars, but some of the most popular ones are City Bakery, Dominique Ansel Bakery NYC and MarieBelle.
Mulled Wine
Mulled or spiced wine is a ubiquitous winter drink, particularly in Europe. Given that it can be made with a different mixtures of spices, fruits and spirits, no recipe is ever the same, The best places to get warm mulled wine are New York's holiday markets. You can also take that opportunity to do your holiday shopping or buy New York Christmas souvenirs.
Hot Buttered Rum
As the name suggests, this drink is make with a decadent combination of melted butter, rum, sugar, water and seasonal spices, such as cloves, cinnamon and nutmeg. The result is a creamy, and rich drink that will warm you up even on the coldest of days.
Eggnog
You've probably heard of this drink even if you haven't tried it before. Made by mixing eggs — yes, eggs! — with milk, cream, sugar, rum and spices, this is a quintessential winter drink in the United States and a must for any first-time visitor.
Peppermint Coffee
Peppermint is popular in the holiday season. Maybe it's because of candy canes or the fact that its crisp flavor is reminiscent of snow. Either way, don't be surprised to find peppermint-infused cookies, cakes, cocktails and coffee. One of the most common variations is Starbucks peppermint mocha.
Once you're warm and ready to continue exploring New York in winter, go see a holiday show - New York is home to some of the best holiday productions in the world!