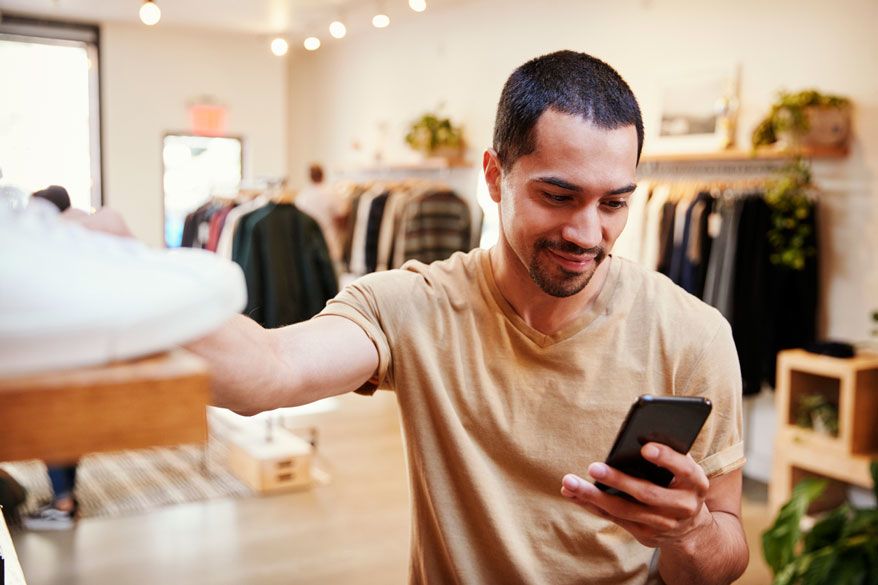 New York is a shopaholic's paradise. Do you want designer items? Check. Trendy apparel by major brands? Check. Sugary confections? Double check! Shopping in New York doesn't mean you have to break the bank. Follow these tips to make smart decisions and ensure your money goes a long way.
Do Pre-Trip Research
If you're traveling to New York, you might not want to spend all day, every day, shopping. Before arriving, think about what you want to get out of your trip. Read about sightseeing passes, top NYC attractions and affordable food and drinks near Times Square to get an idea of how much you might end up spending on experiences.
Make a Shopping Budget
After doing your research, you'll have a better idea of how much money you can spend on shopping. It's important to keep that number in mind at all times. Consider downloading an expense tracker or budgeting app that will help you stay on top of your purchases. Try to get into the habit of reviewing it before going on that shopping spree and entering every expense at the end of the day.
Write a Shopping List
Now that you know how much money you can spend, sit down and write your wish list. This is the fun part! You can brainstorm and try to find estimated costs online. For example, if you want to buy discounted designer clothing in New York, you can consult prices on the websites of stores you're planning to visit. This will give you an idea of how realistic your wish list is.
Avoid Sales
This may seem counterintuitive. After all, aren't sales meant to help us save money? Yes and no. If you find an item from your shopping list (see above) on sale, great! Otherwise, paying too much attention to sales may result in buying something you don't really need. Be particularly careful with Black Friday deals—that time of year is the worst for impulsive shoppers!
Read the Labels
Once you've found an item from your shopping list, make sure that it's good quality. There's nothing worse than buying something on a trip abroad to find that it was poorly built. Keep in mind that almost everything you buy from street sellers around Times Square is bound to be a waste of money! If you're interested in flea markets or vintage shopping, check out our blog post on the best NYC markets. Take a look at this useful guide to finding high-quality clothes.
Our last money-saving tip is simple: book your room at The Manhattan at Times Square. Our website has exclusive offers for your Times Square stay!