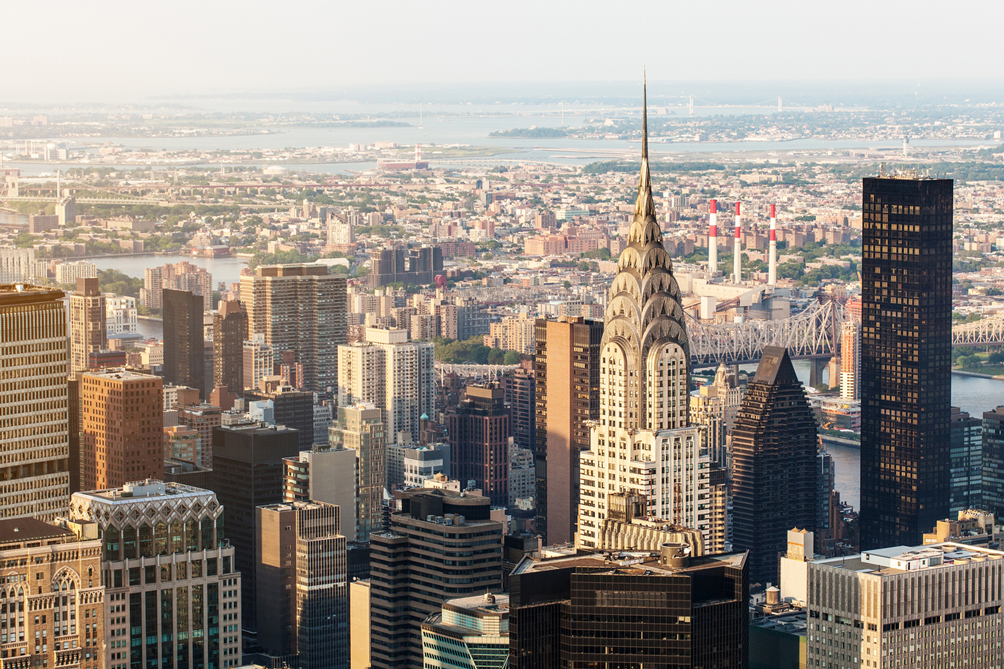 The heart of New York City is Midtown Manhattan. If you're coming to NYC for the first time, we're ready to bet that most of the attractions and experiences on your bucket lists are located in this neighborhood.
Location
Roughly between 59th and 34th Streets. It's subdivided into Midtown East, Midtown and Midtown West, but we'll focus on Midtown, the neighborhood between 6th and 9th Avenues that includes Times Square, the Theater District and some of the most famous attractions in New York.
What to Do
Times Square
A stroll around Times Square in daytime and at night time is a must. This corner of Manhattan truly never sleeps. Read all about it in our Guide to Times Square.
Theater District
There's only one way to experience the Theater District: seeing a Broadway show. After reading our Guide to Essential Broadway Shows you'll know everything about the most popular shows, where to purchase tickets and how to get discounts.
Shopping
We know that our guests love shopping, so we've covered the most frequently asked questions about shopping in these posts: Essential NYC Souvenirs To Bring Back With You and Get Lost in These Huge Stores Near Times Square.
Top Attractions

Empire State Building
Grand Central Terminal
Rockefeller Center
Museum of Modern Art
Radio City Music Hall
Bryant Park
St. Patrick's Cathedral
Where to Eat and Drink
If you're staying at the Manhattan at Times Square, you probably already know that by booking through our website you can choose the Free Grab 'n' Go Breakfast package. Once breakfast is taken care of, all your have to do is decide where to have lunch and dinner.

For budget travelers, we suggest choosing a prix-fixe menu—you'll get a multi-course sit down meal at a set price. This is particularly useful when you've a set meal budget per day. We've done the hard work for you and compiled a list of five restaurants near the Manhattan at Times Square serving great affordable menus: How to Eat Affordable Restaurant Meals in New York City.

Everyone welcomes a drink or two after being out and about all day. Whether you want to party or relax listening to live music, Midtown has something for everyone. Our blog post on 5 Bars in Midtown for Budget Travelers covers lively shot bars, casual pub-style bars and cocktail bars. If you want to listen to jazz and blues, go to Birdland.

The Manhattan at Times Square is the best hotel for your trip to the Big Apple—everything is within walking distance!