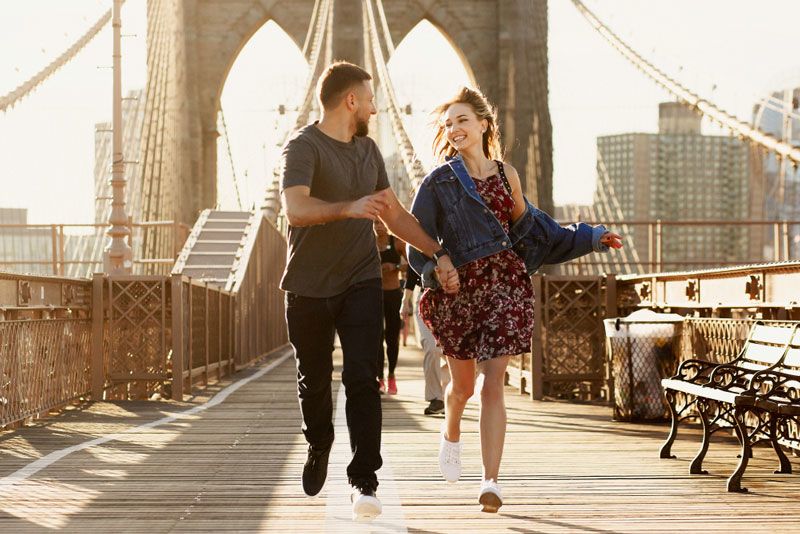 New Yorkers are fortunate to have well-defined seasons. This means that when summer arrives, the city responds. How? By organizing special events, lively festivals and outdoor activities. Continue reading to learn how to make the most of summer in NYC.
Visit Popular Family Attractions
Summer is the best time of year to travel with your family. Not only are the children on long holidays, but the weather in New York is sunny, warm and inviting.
Are you traveling to NYC with children five and under? You have many options from which to choose. Do you want to take them to a carousel? Would they prefer a toddler-friendly show? What about treating them to some goodies from the Disney Store? Anything goes!
If, instead, you want to make the most of seasonal activities, take a look at New York's best summer activities for kids.
Explore New York's Parks and Playgrounds
Even though New York is indeed a concrete jungle, the city is dotted with incredible urban parks from the massive Central Park to quaint Bryant Park. Go for a walk or cool down at one of the many water playgrounds or fountains. Be sure to pack bathing suits and water shoes!
Have a Picnic in a NYC Park
Speaking of parks, why not lay in the sun to dry out while having a picnic? While almost any park will do, Central Park has beautiful picnic spots suited for any occasion. You can shop for food close to The Manhattan at Times Square!
Bike or Run in NYC
Fit families shouldn't miss an opportunity to go out for a run on one of New York's best running routes. If running isn't your thing or your children are still too young for it, then rent a bike instead! The city has a bike-sharing program called Citi Bike that's perfect for tourists. Check out our favorite biking routes in NYC.
We hope that our guide has inspired you to add a few items to your summer bucket list. Make sure you're ready for your trip by reading our post on what to pack when traveling to New York. And don't forget to follow The Manhattan at Times Square blog for more NYC travel tips.