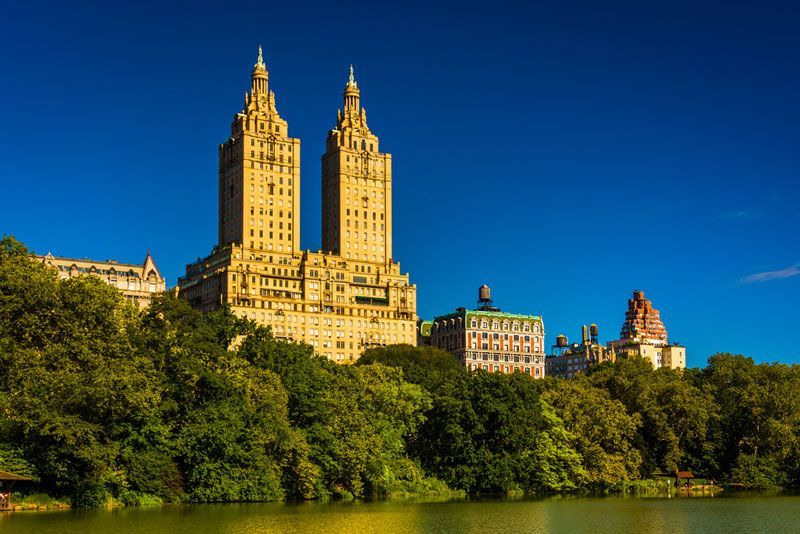 Celebrity sighting is a fun pastime. And New York happens to be inundated with A-listers. If you want to try your luck at spotting a major actor or your favorite artist, make sure you know where to go. Continue reading to find out who lives where!
Upper West Side
Home to some of Manhattan's most exclusive apartment buildings, the Upper West Side is where the majority of its famous residents have chosen to live. The Dakota, Eldorado, The San Remo, Majestic and Century apartments are not only those very residences, but also the art deco buildings that highlight the neighborhood's stunning architecture. Some of those lucky stars to live here are Al Pacino, Antonio Banderas, Donna Karan, Matt Damon, Tina Fey, Steve Martin, Steven Spielberg and Sting
Upper East Side
This upscale neighborhood has been immortalized in a myriad of movies and series, and for good reason. Over the years, the Upper East Side has been a magnet for old and new money. A stroll around its well-tended streets is proof of this. The following celebrities have luxurious homes in this exclusive neighborhood: Drew Barrymore, Mariah Carey, Ricky Martin, Bill Murray, Samuel L. Jackson, and Mia Farrow.
Greenwich Village and East Village
Once the gathering spot for impoverished artists and cult writers, Greenwich Village and East Village have come a long way from their bohemian past. Their tree-lined streets, brownstones, and many cafes and restaurants are just a part of their appeal. Celebrity sightings are regular given that people of the likes of Julia Roberts, Leonardo DiCaprio, Mary-Kate Olsen, Britney Spears, Cher, Tom Cruise, and Sarah Jessica Parker call these neighborhoods their home.
Tribeca
As one of the city's most expensive zip codes, if not the most expensive, only the very rich and famous can afford to live here. Celebrities have flocked to Tribeca for its vast lofts and relatively quiet atmosphere. The two most famous residents are Beyonce and Jay Z, known for having done a multi-million renovation on a spacious loft. Other residents include Christ Martin, Gwyneth Paltrow, Jennifer Connelly, Jon Stewart, Meryl Streep and Billy Crystal.
Chelsea
The industrial-turned-artsy-chic neighborhood has attracted celebrities in search of a neighborhood with a creative atmosphere. With Chelsea Market, the High Line and dozens of contemporary art galleries, Chelsea is a dreamy location. Cameron Diaz, Harrison Ford, Kate Winslet, Nicole Kidman and Keith Urban, Adam Horowitz and Katie Holmes live here.
If standing where actors have stood is part of your bucket list, read our blog posts on popular movies and TV series filmed in New York before heading to the city's most famous movie locations.