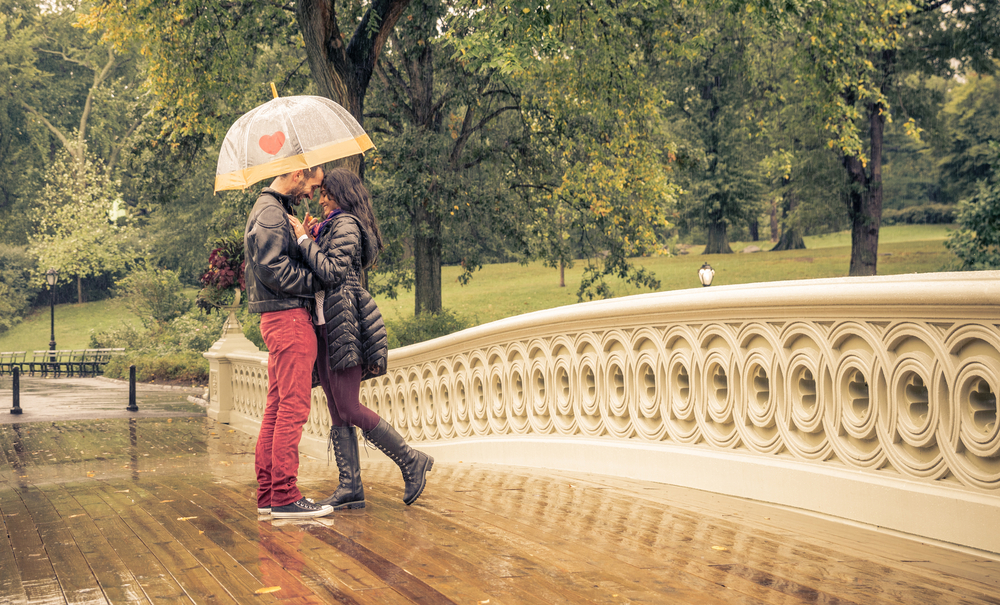 Once February approaches, the anticipation of what Valentine's Day might have in store for us is electrifying. This holiday may not be for everyone, but if you're visiting New York City at this time of the year, it would be a mistake to not join in the festivities. After all, NYC has been the setting for romantic plays, comedies, dramas and novels for many reasons.
Love in Times Square
Turning just around the corner from the Manhattan at Times Square on February 14th you'll find vow renewals (6:00 pm to 6:20 pm), and weddings and surprise proposals (11:00 am to 2:00 pm) taking place at Times Square, Broadway between 46th and 47th Streets.
Some might think it corny, but when thousands of people from all over the world celebrate love and happiness together, it's hard not to feel intoxicated by it.
Walk around Central Park's Most Romantic Spots
Featured in countless movies and TV series, Central Park is key to New York's romance scene. Its bridges, secluded pathways and stunning architectural accents offer plenty of opportunities for picture perfect moments and intimate spots - even in winter. Bow Bridge, known as the most romantic bridge in Central Park, Ladies' Pavilion and Bethesda Terrace are great spots to cuddle with your significant other. Read about other ways to explore Central Park.
Visit Famous Romantic Sites
Neighborhoods like Greenwich Village, Upper West Side and Upper East Side have their share of beautiful tree-lined streets on which to walk hand-in-hand with your better half. In fact, these neighborhoods have been featured in tons of movies and novels about New York. Take a tour of popular movie locations or explore the best sights for bookworms.
Romantic Dinner - Prix-Fixe Menu
What better way to finish off the day than with an intimate candlelit dinner at a NYC restaurant without breaking the bank? Hundreds of restaurants are offering prix-fixe dinner menus on February 14th, but we've done the hard work for you and picked some affordable options located within walking distance of The Manhattan at Times Square. Keep in mind that the price doesn't include drinks (in some cases) or gratuity.
Stella 34 Trattoria
Italian. Three-course menu for $45 pp, plus a gift of salted caramel truffles per couple.
Location: Macy's Herald Square, 151 W 34th St.
Book at OpenTable
Trademark Taste & Grind
American. Three-course menu for $65 with a glass of wine upon arrival.
Location: 38 W 36th St.
Book at OpenTable
1 Nocello
Italian. Three-course menu for $59 pp, includes coffee and dessert.
Location: 257 W 55th St.
Book at OpenTable
Café Centro
French. Three-course menu for $55 pp.
Location: MetLife Building, 200 Park Avenue at E 45th St.
Book at OpenTable
Barbetta Restaurant
Italian. Valentine's Gala with a multi-course menu and live music by a Swing band for $70. A deposit is required.
Location: 321 W 46th St.
Book at OpenTable
The perfect Valentine's Day in New York starts with booking your room at the Manhattan at Times Square.